MOCCA Cocoa Flavor Lab
The MOCCA program is a five-year initiative funded by the United States Department of Agriculture (USDA) Food for Progress Program. It helps more than 100,000 farmers overcome the barriers limiting their capacity to rehabilitate and renovate their coffee and cacao plants. TechnoServe, a nonprofit organization helping people lift themselves out of poverty by harnessing the power of the private sector, implements the coffee portion of the program. Lutheran World Relief, an international non-governmental organization on sustainable development projects and disaster relief and recovery, focused on cacao. The MOCCA program covers both Central America and the Andean Region.
An exciting new MOCCA initiative in Ecuador was announced: the installation of a cocoa flavor lab at the Instituto Nacional de Investigaciones Agropecuarias (INIAP) research station.
FCIA was able to interview all of the partners involved to learn about the importance of the MOCCA cocoa flavor labs to the fine chocolate industry.

Can you share some general information about MOCCA, specifically the activities that are being implemented in Ecuador?
Gifford Laube from MOCCA: We have partnered with several local producer groups and organizations in Ecuador, mainly in the Coastal areas around Guayaquil and Manabi. Producer training has been a priority, and we use Cacao Movil as the principal tool to implement online and in-person training. Partner organizations such as The National Association of Ecuador's Cocoa Exporters and Industrials (ANECACAO) and several producer co-ops are key partners for these training activities. MOCCA also has partnered with private sector players via our Matching Grant modality. Specifically, large exporter OLAM works with MOCCA for both producer outreach as well as market access.
In our last FCIA newsletter, you shared the MOCCA public-private partnership Guatemala benefiting cocoa farmer cooperatives. How is the Cocoa Flavor Lab activity in Ecuador different, and what will be its potential impact?
Gifford Laube: Our support for the Cocoa Flavor Lab based in Instituto Nacional de Investigaciones Agropecuarias (INIAP) also includes private sector support and partnership. Guittard Chocolate Company has led the development of this proposal according to the ISCQF Protocol initiative. Guittard Chocolate Company and the Lutheran World Relief are part of the working group.
In Ecuador, the training element will support high-level professionals, with the objective being an accredited national tasting panel. In comparison, the training in Guatemala was broader and aimed at producers rather than cocoa professionals. However, as the national tasting panel's role is to support Ecuador's entire cocoa value chain, we hope the Cocoa Flavor Lab project will have direct and indirect benefits for producers.
Partnership programs can be challenging to organize. Can you explain how you were able to negotiate diverse interests among partners to support the Cocoa Flavor Lab?
Gifford Laube: More than anything, it takes a lot of time balancing the schedules of 5 to 10 professional people. In principle, aligning the interest was not hard; all of the actors on this project want more or less the same thing. Finding synergy between so many different people and schedules in many different locations is challenging. Eventually, persistence wins out.
Many thanks to MOCCA Contracts Manager Jan de Neef for writing, reading, editing, and responding to at least 60 emails or so.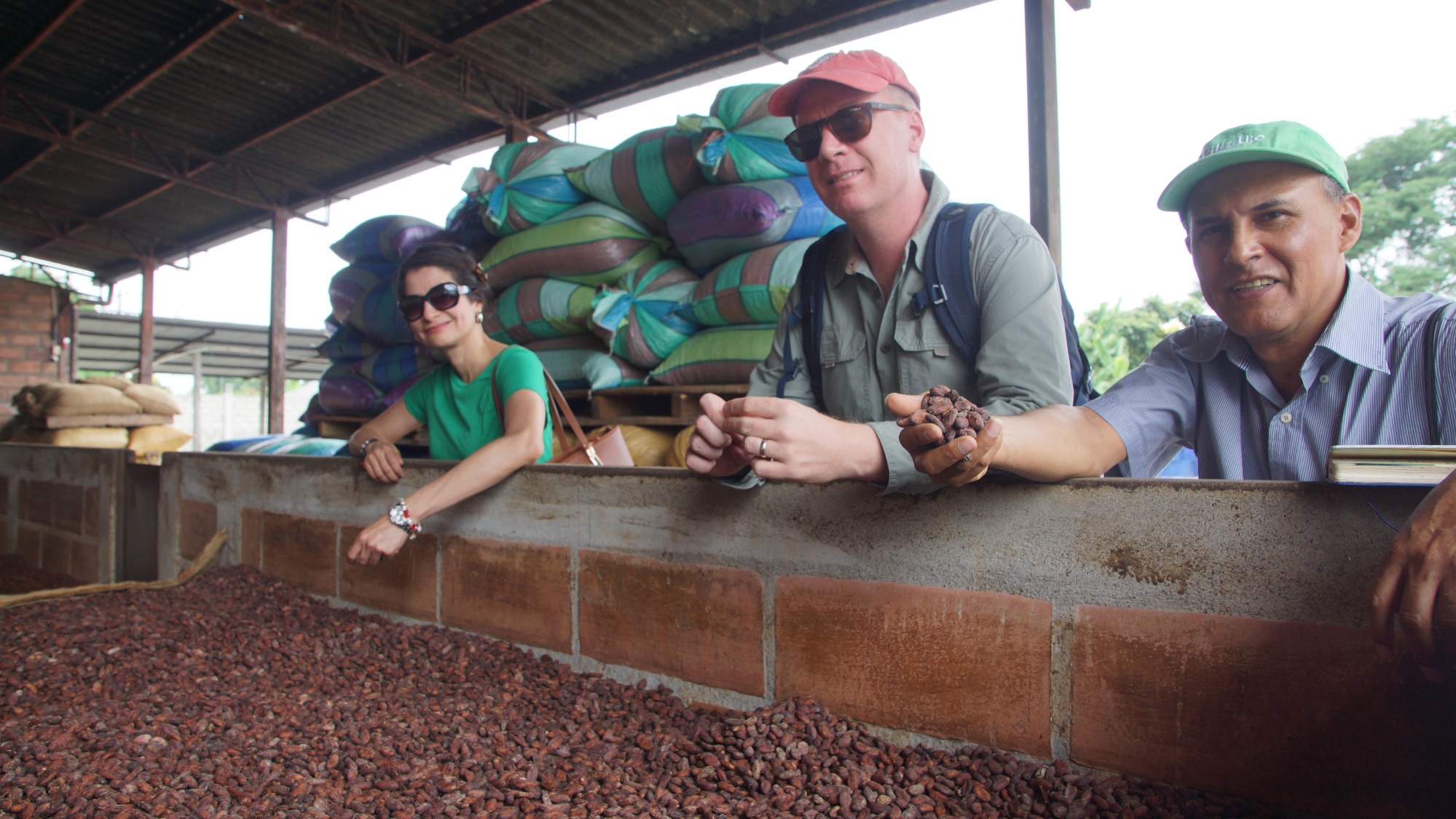 Guittard Chocolate Company and its partners have successfully developed Cocoa Flavor Labs in Latin America, Africa, and Asia. Which lab has been particularly successful and why?
John Kehoe of Guittard Chocolate Company: Through the World Cocoa Foundation/USAID Africa Cocoa Initiative, we have been fortunate to support the implementation of four Flavor Labs in West Africa. Together with other experts in the field, we have trained cocoa sensory panels at the national cocoa research centers in Ghana and Ivory Coast. We are close to finalizing the establishment of labs and sensory panels in Nigeria and Cameroon. Through the US Millennium Challenge program and Swisscontact, we partnered with the Indonesia Coffee & Cocoa Research Institute to establish a lab at their research facility. All five of these labs are active and fully engaged.
One side of the success has been institutional support and the governments and research entities realizing the importance of flavor, value, and market opportunities. The other key component is people. We have great partners at each of these labs who have embraced this work and become leaders and spokespeople for flavor and quality. Both ingredients are present in the MOCCA work with INIAP and ANECACAO.
Why is a Cocoa Flavor Lab in Ecuador so crucial at this time?
John Kehoe: Flavor is always important. It is what made Ecuador a leading cocoa producer. Understanding off-flavors and the complex, floral, and cocoa notes of Ecuador's historic Nacional cocoa, as well as other attributes of newer Nacional varieties and CCN51, is critical to improving value to farmers and the industry.
Over the last five years, the international cocoa sector has come together to establish standards for the assessment of cocoa flavor and quality. An International Working Group, including FCIA, coordinated by The Alliance of Bioversity International/CIAT and the Cocoa of Excellence Program, has developed protocols to harmonize systems and develop a common understanding and communication of flavor and quality across the cocoa value chain. In this sense, the timing of this Cocoa Flavor Lab project is important as INIAP and ANECACAO will be central to establishing these standards in Ecuador and raising the level of understanding of cocoa flavor and quality in leading public and private organizations.
FCIA is always supportive of member collaborations. Can you explain the Guittard Chocolate Company collaboration with Cocoatown and its role in the program?
John Kehoe: CocoaTown has been an excellent partner to all of the flavor labs. We are excited to continue to work with FCIA Board Member Andal Balu and her CocoaTown team to help equip and train the lab technicians at INIAP and ANECACAO.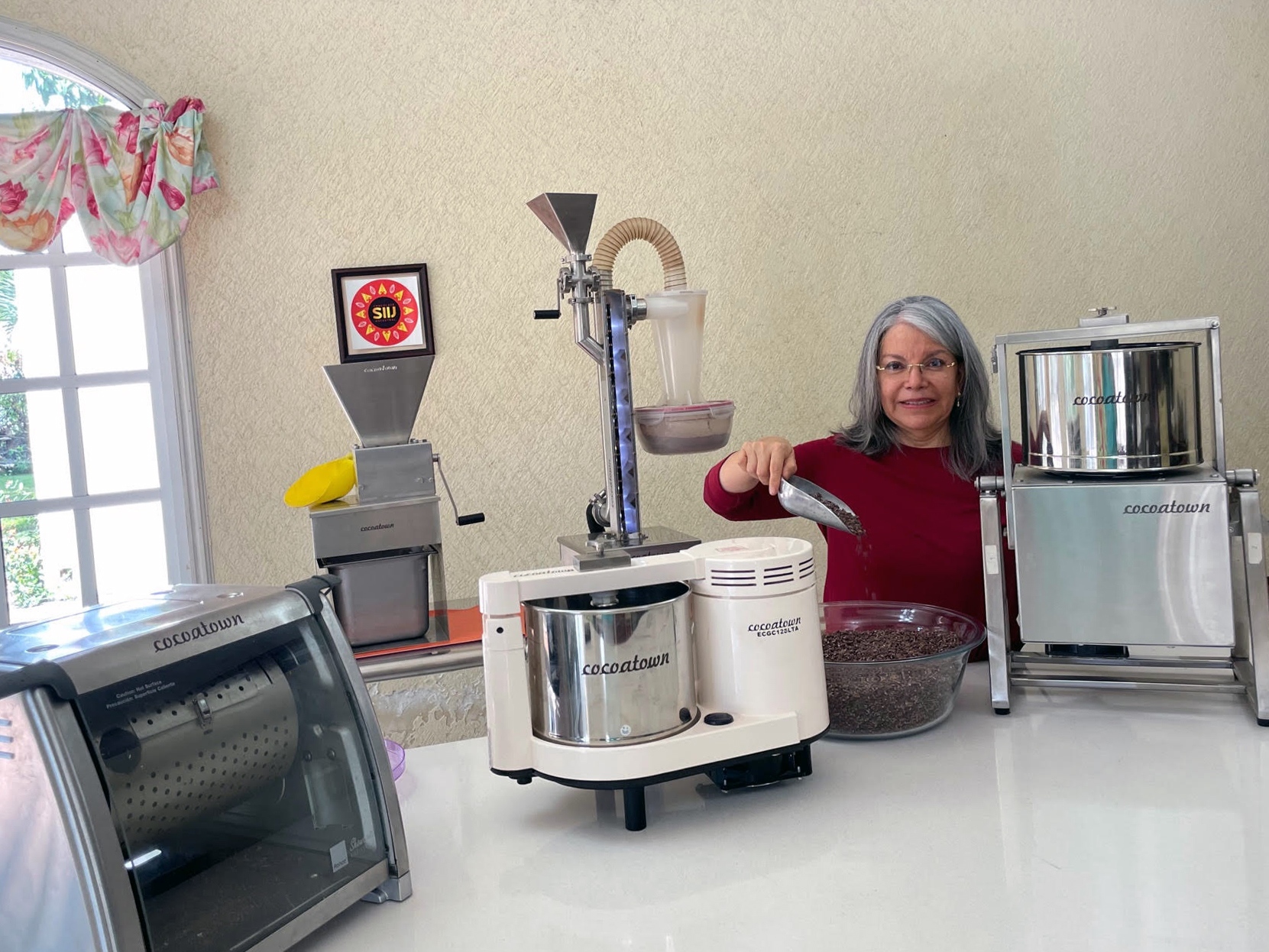 Can you share with us your current position with FCIA and the MOCCA program in Peru?
Mey Choy Paz from FCIA: I am a liaison between FCIA and MOCCA. I look for fine cocoa samples, conduct analysis, and create sensory profiles. The end goal for my position is to connect producers with fine cocoa buyers. I also support cocoa producers and processors with information, training, and other requirements involving FCIA or the MOCCA project.
What will be your role with the MOCCA Cocoa Flavor Lab in Ecuador?
Mey Choy Paz: I will support the training of cocoa tasters. In addition, I'll be processing cocoa liquor samples for cocoa sensory analysis in MOCCA's new Cocoa Flavor Lab.
INIAP believes that a Cocoa Flavor Lab and sensory analysis are important. Can you tell me more?
INIAP: Sensory analysis in our environment has become a tool of great interest for most operators in the cocoa chain and even more so for those who work with cocoa of origin. The sensory analysis allows professionals working with cocoa of origin to know the sensory profile of their cocoa and allows them to initiate a better negotiation on products and different manufacturing opportunities.
What role will INIAP play in the Cocoa Flavor Lab program?
INIAP has become a door to opportunities through the generation of applicable technologies, attention to analysis services, staff training, and joint execution of research work on post-harvest and organoleptic quality issues. INIAP is a connector. Our experience has allowed us to establish a strong alliance with chain operators and to involve academics and public-private companies.
Through the Cocoa Flavor Lab program, we hope to know more about the transformation of cocoa and to have more opportunities to share the information that we have been generating with the researchers involved in this issue. As an institute, we continue to create and strengthen working alliances.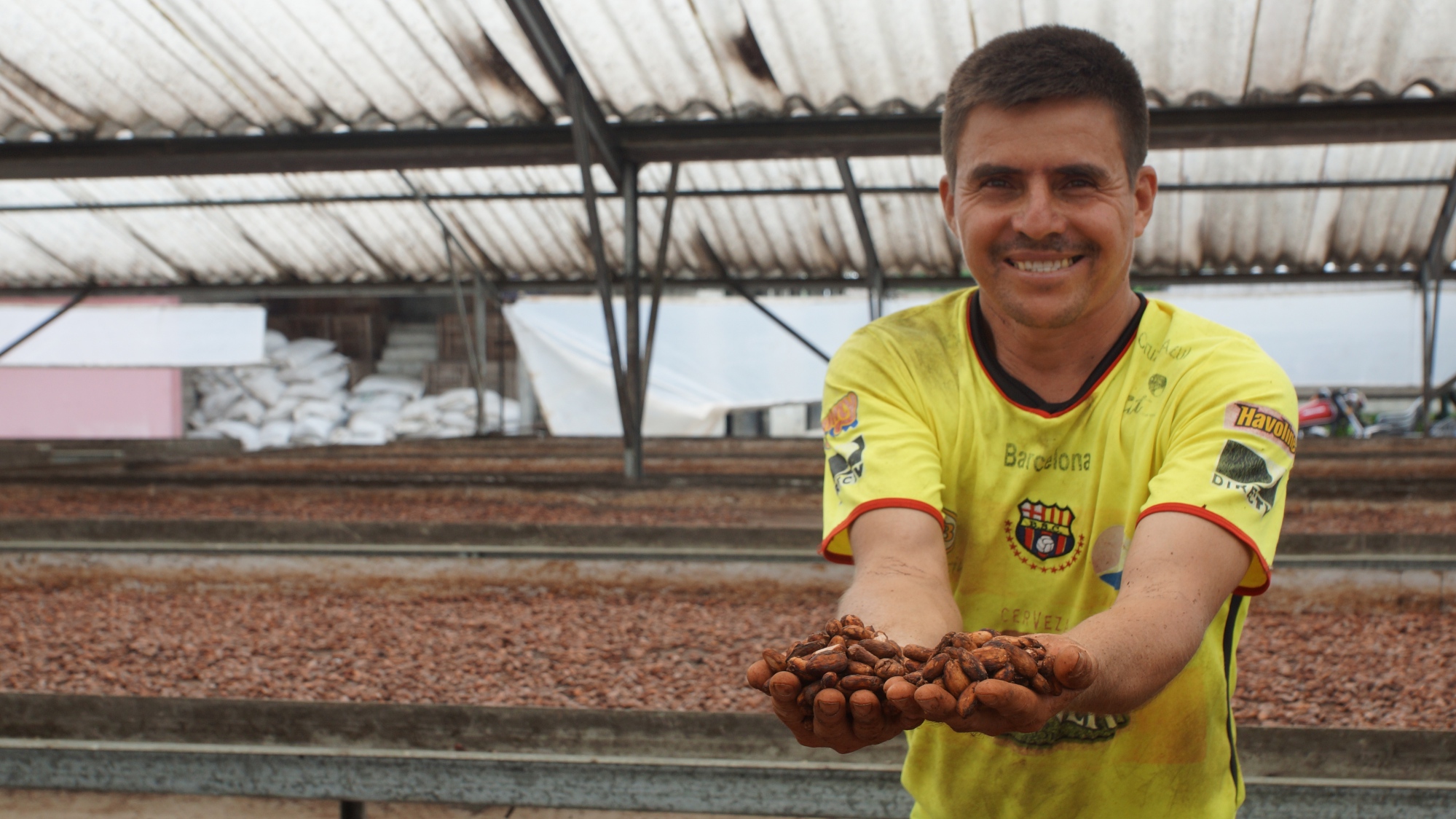 How does ANECACAO's envision the MOCCA cocoa flavor lab initiative would benefit the cocoa sector in Ecuador?
ANECACAO: The Ecuadorian cocoa sector needs to be more competitive worldwide and achieve the necessary standards. Having a Cocoa Flavor Laboratory for sensory analysis will give us an advantage to properly train specialists who seek improvements and help grow better quality Ecuadorian cocoa.
How can ANECACAO partners take advantage of cocoa flavor lab and sensory panels to strengthen their business relationships?
ANECACAO: The Cocoa Flavor Lab is the right way for ANECACAO's partners to perfect and improve. It will help innovate and train their teams and producers in the best way with the necessary implements.
Is it beneficial for the private sector to improve their cocoa standards and evaluation?
ANECACAO: Of course. As mentioned before, the international market demands constant improvements and innovation. The market seeks to improve standards and evaluate cocoa, so we want to strengthen our buyers with knowledge and to grow our products with the right quality.