FCIA Research Journey - 2021 Fine Chocolate Trends
Welcome to the first installment of the FCIA Research Journey, which follows the current trending research within the realm of chocolate in the United States. This quarter's theme highlights the flavors of the future as a result of the COVID-19 pandemic. We will highlight consumer standards, how they have changed, the flavors on-trend, and ways you can apply this information for your fine chocolate business. Read on to learn how companies have battled COVID hardships and stayed ahead of the curve with multi-purpose future product development.
The Confectionary Market During the Pandemic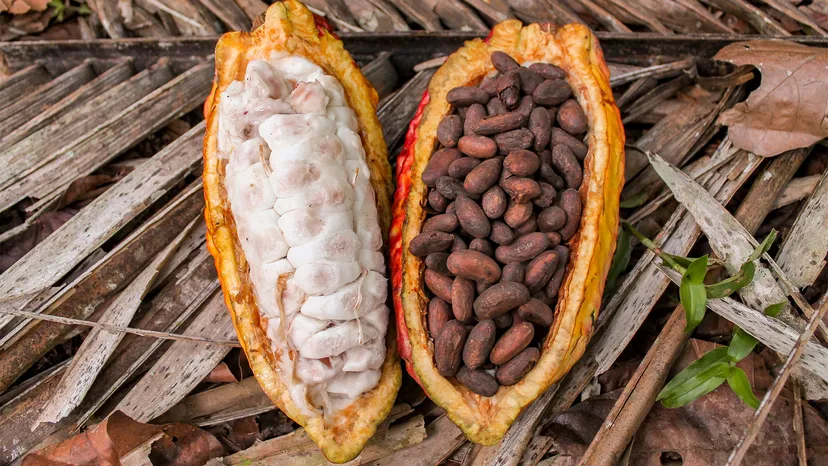 During the COVID-19 pandemic, the consumption rate of comfort foods, especially confectionery foods, rose in sympathy with difficult times. For example, over the past year, sales by chocolate companies have skyrocketed. This trend was highlighted in the Kerry Flavor report for 2021. Given this information, it would be beneficial to develop a product that meets the essence of comfort food while still preserving the nostalgic tastes consumers know and love. Throughout this blog post, we will discuss many ways you can develop these flavor combinations, stay relevant, and differentiate your brand while still maintaining that comfortable familiarity. This may sound laborious, but our "Established Truths" will help ensure you are not spending copious amounts of time revamping your brand.

Established Truths
According to Food Technology Magazine, the key factors affecting food trends for 2021 include "innovations around the new macro trends of self-care, disease prevention, home-centered living, and creative ways of celebrating special occasions." With these new perceptions in the spotlight, we should not forget about perennial elements affecting people's perception of a company. These factors include environmental packaging, plant-based options, and convenience. People are spending more time at home and want to make the most out of products, and it is companies' job to make it onto their plates.

The Advantages of Clean Labeling
Through education and precautionary measures prompted by COVID-19, people have become more aware of the substances going into their bodies. When someone stops to pick up your product, they may not be admiring your primary label as much as you think. Although product claims such as "local," "fair trade," and "eco-friendly" can incentivize consumer purchases, more and more people are now flipping over your product to better understand your ingredient list and how it may impact their bodies.

In response to this awakening of health consciousness, include brackets to help explain the functionality of the ingredients. Suppose that you are making a more nutritious chocolate bar by fortifying it with Riboflavin. Instead of simply writing Riboflavin, you could write Riboflavin [Vitamin B2]. Based on this change, the general consumer will better understand why this ingredient is added. Scientific language is less familiar to the general public, thereby making your product less accessible. For example, "real ingredients" was the most sought-after descriptor on frozen foods, according to the American Frozen Food Institute. Notably, adding brackets in your ingredient list and descriptors doesn't require large amounts of time and resources to be implemented for an increase in profit. According to the IRI, sales of foods that have a clean label or include a non-GMO certification each grew 12%.
Product Expansions
For the chocolatiers and chocolate makers looking to expand their product lines and conduct research and development, you need to ensure your product meets the current demands of the consumer. How a business can relate to a consumer is through seasonal trends and essential products. It would be inconvenient to spend valuable time developing a single product only for two months on the market. One up-and-coming way to expand your core products is providing the same food product in alternative formulations to accommodate allergens and unwanted ingredients. According to the Hartman reports, one-third of consumers are trying to manage food allergies, thereby making this expansion on your product line a necessity. Sales of foods with a low carbohydrate position reached $136.9 million; ketogenic, $68 million; paleo, $56.9 million; Whole30 Diet, $54.2 million; and low glycemic accrued $19.3 million. Expanding your products with alternative formulations can help you reach beyond your current consumer base with little research needed to make a new product.

Current 2021 Flavor Trends
Bringing Back the Spice of Life
When discussing flavor trends, it is important to consider the five fundamental tastes we perceive: sweet, sour, bitter, umami, and salty. Although most researchers know a variety of combinations of these tastes, many fail to exhaust all combinations. To be thorough, you should break down your current products into five tastes and see where they have not applied themselves. This is exactly what McCormick, the spice powerhouse, does to create new and revolutionary recipes based on the trends their marketing team can survey and foresee.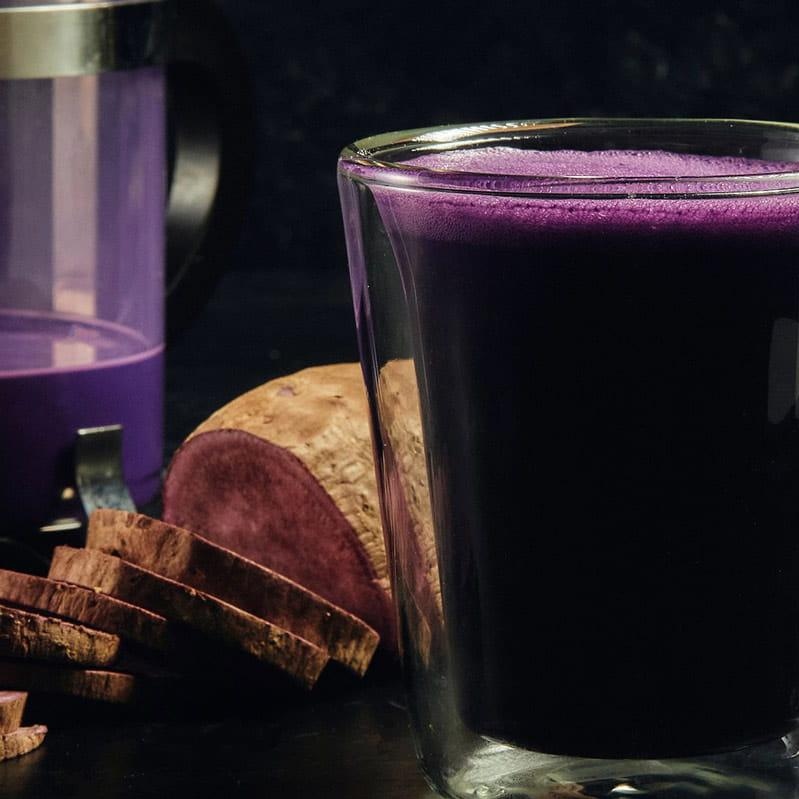 Examples of this include the Iced Ube latte. Ube is a purple yam native to the Philippines and is commonly used in dessert applications. Combining a sweet with an umami/bitter coffee flavor, the iced ube latte appeals to people's desire to expand their pallets. However, consumers are wary about completely new products such as ube halaya. Incorporating this new ingredient into a familiar coffee application will drive the acceptability and perception of the new blend as a much more viable option to the American consumer.

Additionally, since plant-based proteins are here to stay, a potential avenue of research could explore plant-based products that include a sweet and savory element. This is something that has yet to gain traction within the food industry. Applications could include chocolate-covered pho-bacon, chocolate pasta, or an alternative plant-based milk to create modified milk chocolates.

Cultural Fusion
One-third of consumers are looking forward to trying new global foods or flavors this year, with 42% of people seeking out spicy foods, according to Datassential. If you are looking for inspiration, you may find it beneficial to evaluate other countries' flavor trends. Take a look at taste and nutrition websites such as Kerry for some semi-familiar flavors overseas. Applications that have been "on trend" are Asian-American fusions. For example, waffles with boba tea pearls, ube lattes, and mochi brownies are a few ways this fusion is finding its way into the western dessert aisle. Indian-American fusions could be the next market with their spicy, savory, and multi-purpose ingredients. Other global cuisines to look out for include Greek, Thai, Middle, Eastern, Latin, and Korean, according to T. Hasegawa, a major producer of flavors and fragrances in Japan.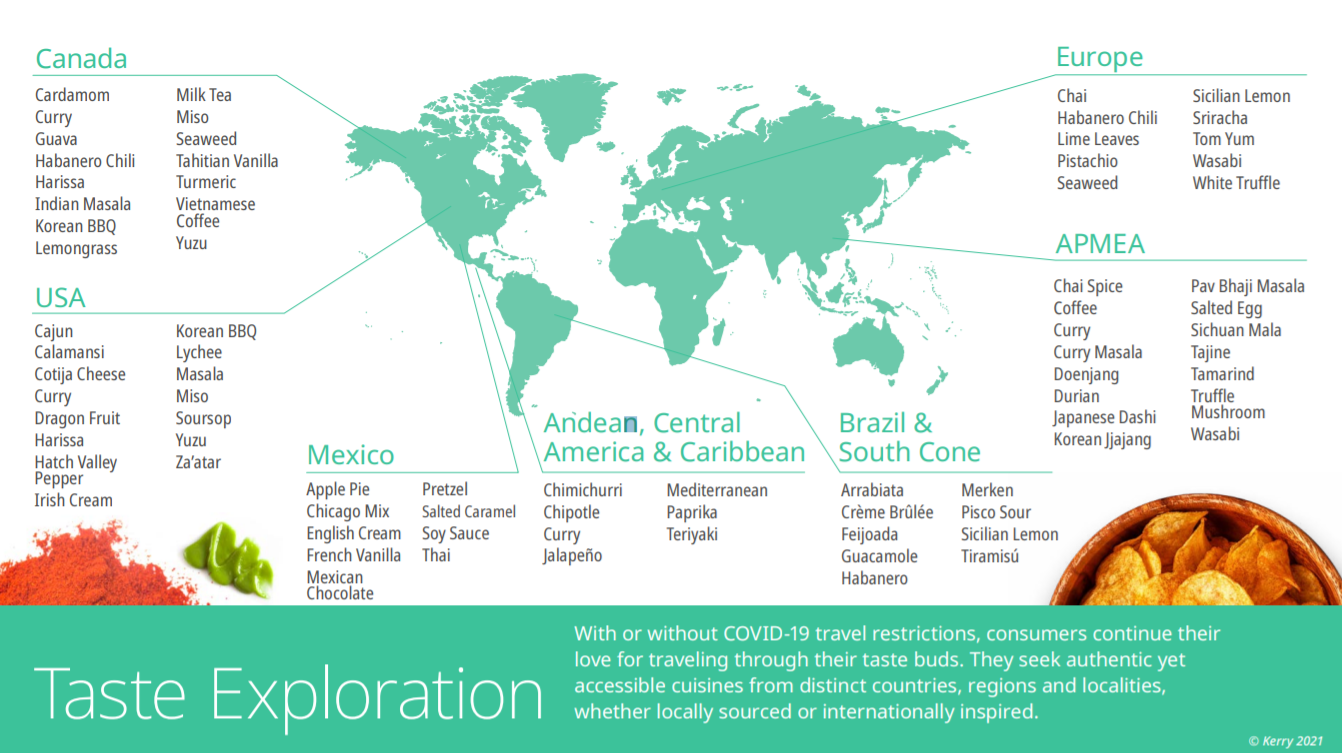 Health in Microbes
Another area that offers an advantage to chocolatiers and chocolate makers is chocolate's fermented attribute. According to the annual nutrition survey from Pollack Communications, fermentation was a qualifying characteristic for being a superfood during 2021. This trend further bridges the gap between chocolate being perceived as an indulgence versus being a necessity. A way to incorporate chocolate while still being conscious of a consumer's health perceptions could be blending other ingredients with chocolate. These ingredients could grant functional attributes, such as antioxidants or probiotics. Currently, companies are continuing to push for health-conscious claims such as "immune-boosting," "detox," and "mood enhancement." According to a functional foods report from The Hartman Group, these trends follow nearly half of consumers' mindsets, and one-third seek functional foods with anti-inflammation benefits. Since pro-health initiatives are currently taking over the market, aligning your goals with health consciousness could help guide your business down a purposeful and productive path.
Repurposed Goods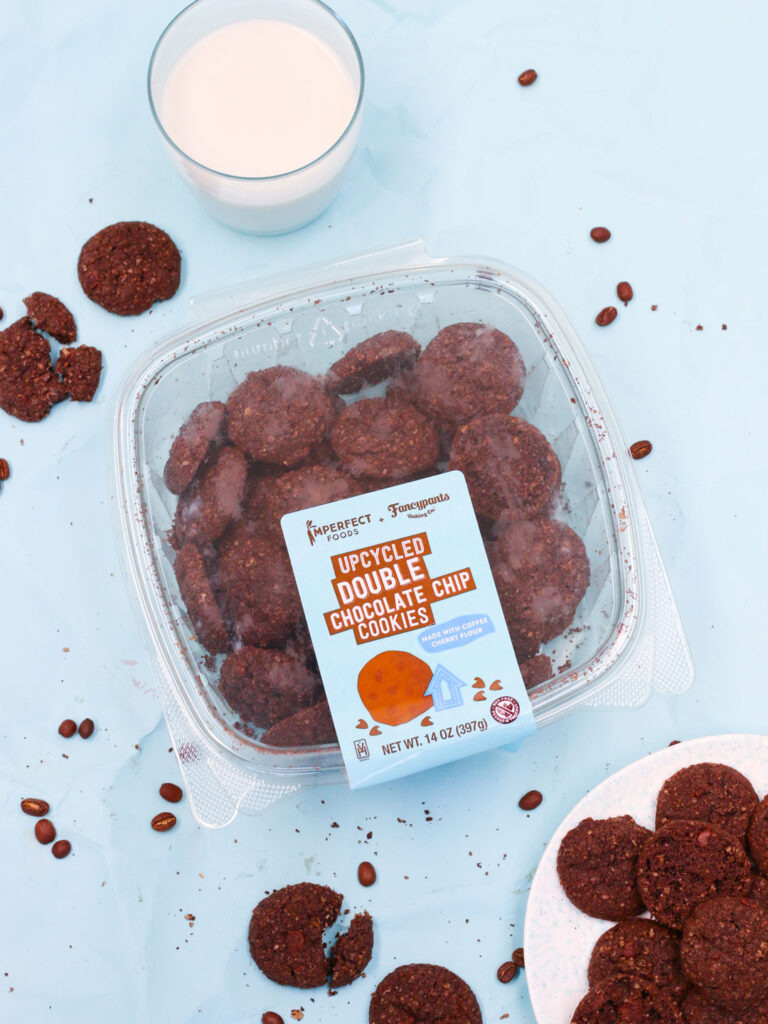 If the purpose is something your business needs, consider supplementing your ingredient list with upcycled ingredients to attract consumers concerned with food waste. For new flavor additives, look for produce items that aren't being completely utilized within the industry. Also, consider processing by-products that can be implemented into your new chocolate-based products.
An example of an upcycled product would be a coffee cherry cookie. Coffee beans are not beans; they are seeds from the coffee cherry. The coffee cherry cookie utilizes the cherry surrounding the coffee beans that were roasted and ground for coffee. Instead of leaving the cherries to be utilized as animal feed, companies process them and add them as a flavor ingredient, both to create a flavor and to promote the brand's purpose. According to Ipsos, nearly a third of U.S. consumers believe that the pace of climate change will increase in 2021. By creating products that close the wasteful gaps of the industry, your brand can create unique, affordable, and tasty treats that can help save the planet's current food waste pandemic.
Ways to Keep on Trend
Don't feel overwhelmed with the many possibilities your business could take to fill niches within the confectionary and fine chocolate industry. Incorporating even one of the trends mentioned above can fundamentally change your consumer base. Use the resources provided in the reference section for further food projections and translate these trends into your business applications.

However, if you currently meet one of the previously described trends and still find sales not developing in the directions you see competitors pursuing, try marketing through social media. The presence of your brand can be the difference between you and a competitor brand being successful. Remember that the food and beverage industry is predominantly driven by consumers' needs, even when consumers don't know what they want. Ways to encourage and find the consumer's needs are through social media. The algorithms that feed food videos and pictures to consumers can drive your sales. Therefore, becoming the source of these images and videos will encourage community involvement, brand recognition, and eventually brand loyalty. Becoming a "Market Mover" can be encouraged through consistent social media posting.
---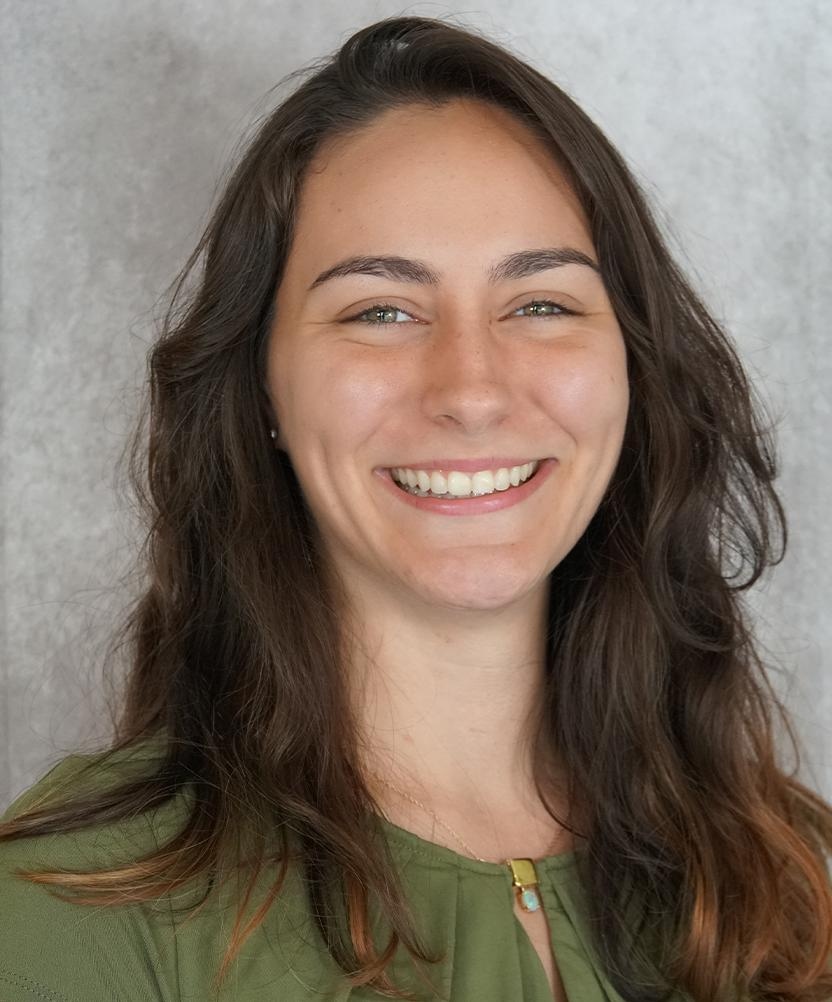 The author of this installment of the FCIA Research Journey is Skylar Kaplan Moreno. She is currently working towards her M.S. in Food Science at the University of Florida with an interest in sensory science and focused on identifying the attributes of tropical pumpkin cultivars in both natural and processing applications. Her team is exploring and cultivating the ideal tropical pumpkin that can thrive within the unique Florida climate. Through sensory taste panels and volatile research, Skylar plans to highlight the different characteristics within the provided cultivars to consolidate an ideal product for consumers.

---

Resources